The winners of "A Travel To The World Of Coffee" – Part 1
October 1st is the biggest coffee celebration, the International Coffee Day. We celebrate our love and passion for specialty coffee. This year we made a contest and for sixteen days "We traveled to the World of Coffee"! The test of the five specialty single origin 100% Arabica coffees was a prerequisite for the valid participation in the competition and the three winners were selected after a draw.
Seventeen days later the three winners were announced and we met them to tell us how they feel that they were drawn among thousands of participants.
SAPARIDIS YIORGOS – A trip to Brazil
*The coffee was purchased at the coffee store in Foinika in Thessaloniki.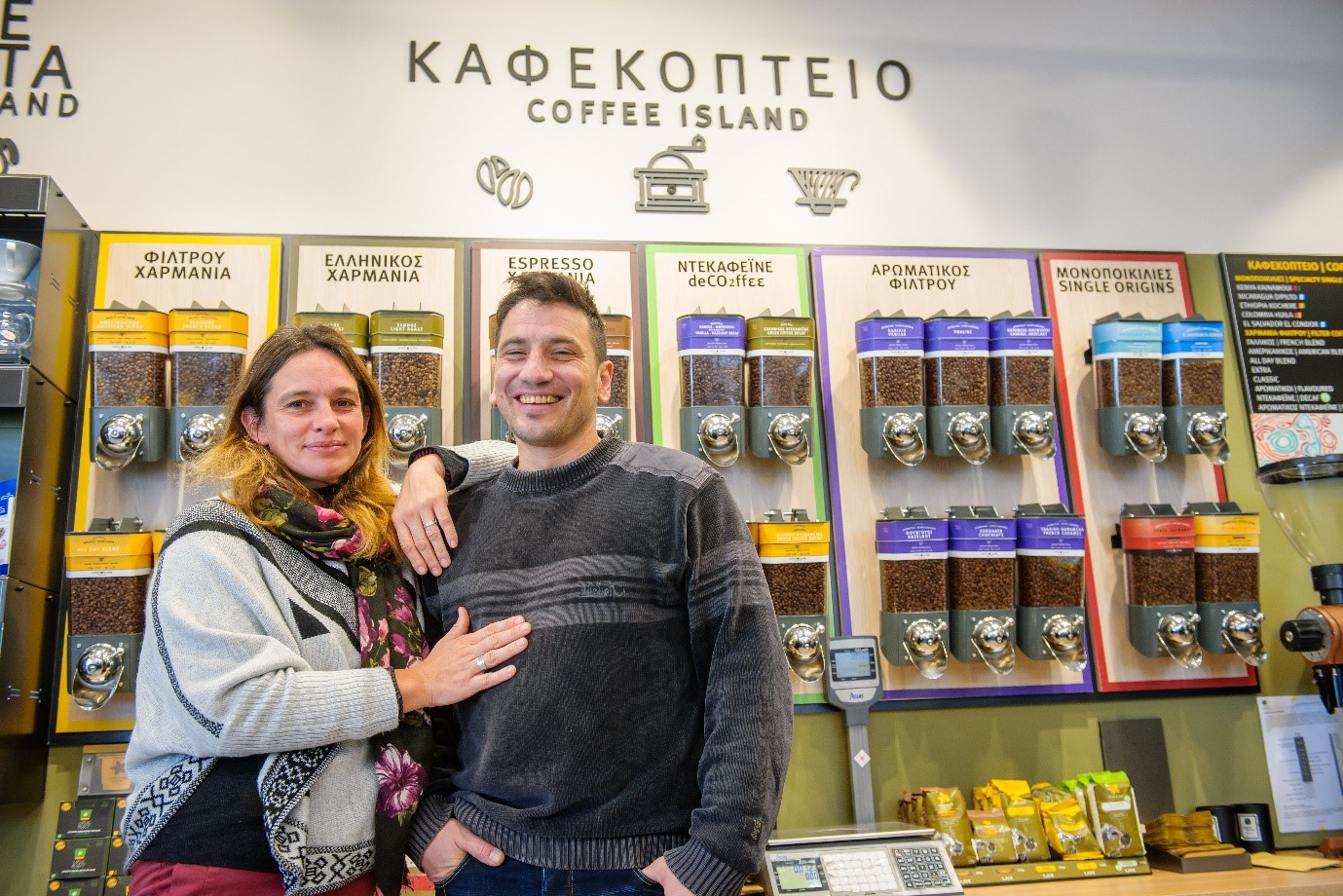 "I feel excited and at the same time very lucky that something I so passionately wished from the first time I saw the contest became a reality, the trip to Brazil is a wonderful idea of Coffee Island. I also enjoyed my consistency of completing all the words of the contest. I feel that something wonderful is waiting for us there! (Who knows? Maybe I will become a farmer !!!)
P.S. "I'm going to travel with my true gem … my partner! I have to sketch a way to carry all those pairs of Havaianas flip-flop for my friends and relatives!!!
                                                                                                                                                                     Yiorgos
STRIVA PERSEPHONE – A trip to Berlin
*The coffee was purchased at the coffee store in Oraiokastro in Thessaloniki.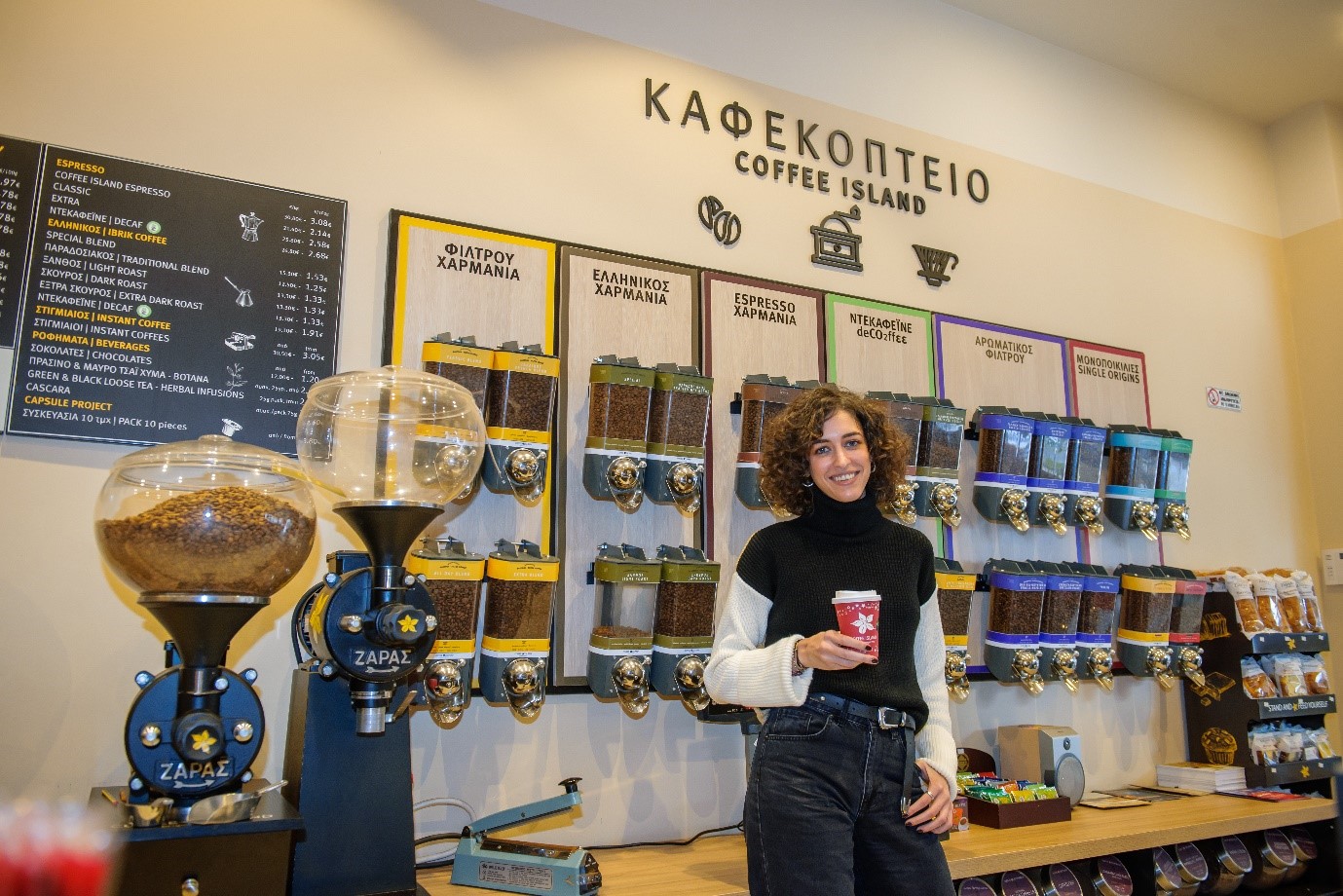 "I feel wonderful that I won a wonderful trip to a place that I have never been before. I truly can't wait! Thank you very much Coffee Island store in Oreokastro.
Persephone
ARGIROUDI HARA – A visit to Coffee Island Coffee Campus
*The coffee was purchased at the coffee store in Vasileos Georgiou in Thessaloniki.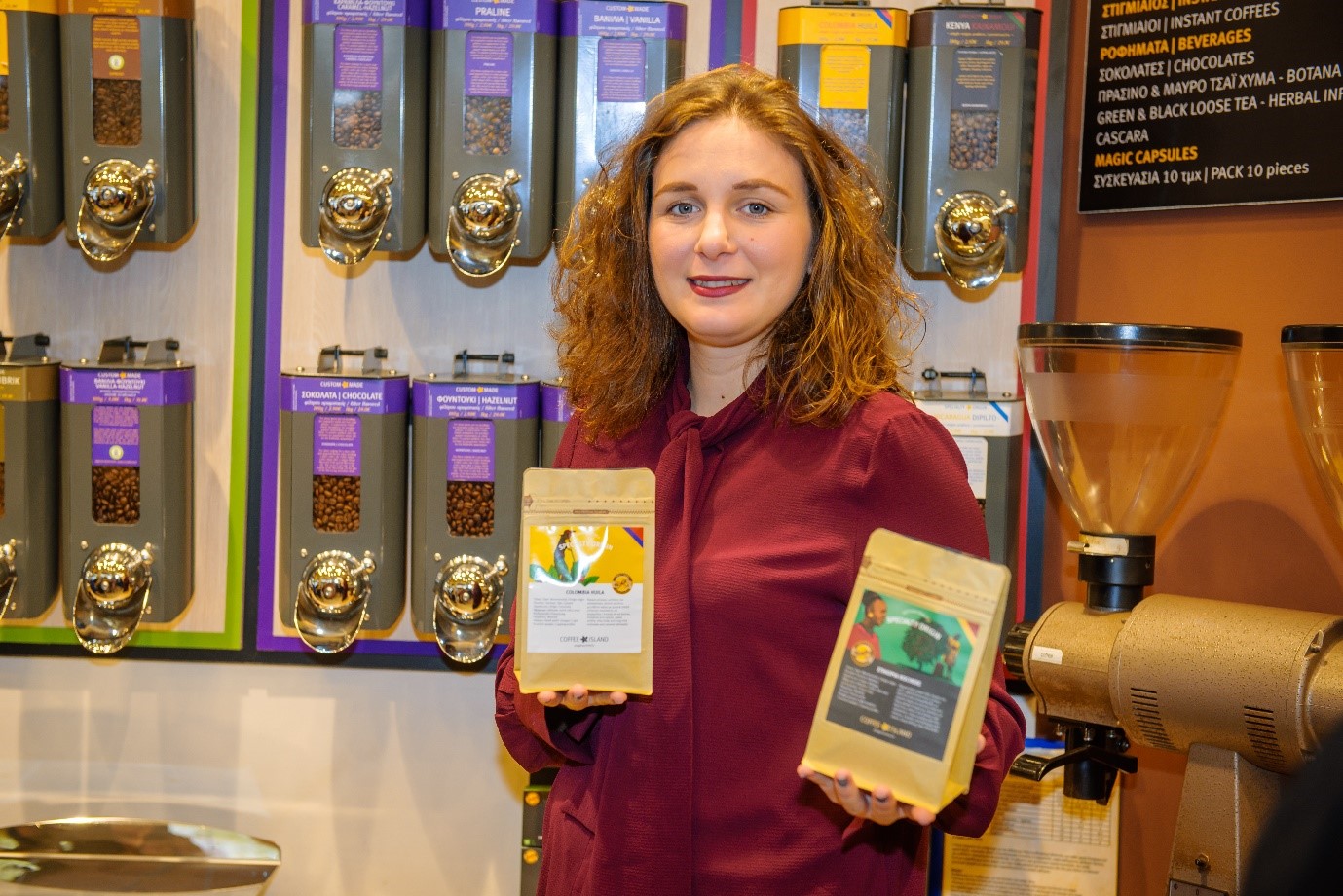 "When Irene, who every day brings my hot coffee in the office suggested that I should participate in the competition, I never expected to win! And a few days later … I read my name among the winners! Coffee Island …… the most unpredictable coffee! I look forward to living the experience!"
Hara
So, Yiorgos will travel to our coffee-farm in Brazil in May, where he will learn everything about coffee and "help" in the harvesting of coffee. Persephone will visit Berlin and the World of Coffee Festival in June, where she will taste the best coffees and see the World Cup of Coffee. Hara will become the ultimate Coffee Expert, after her training at the Coffee Island Coffee Campus. We wish the winners to have a wonderful time and lots of fun and enjoy every moment of the trip!
Share This