Have you heard that freshly roasted Greek coffee is an art? It is the art of rich cream and the most spicy result. And all it takes, is time and passion … because we all know that to make it right, you have to be patient to wait for it.
In Coffee Island Coffee Shops, you will find the coffee waiting for you, with all its aromas and freshness hermetically sealed in sachets!
As for your possible choices, you will surely find the blend that suits you the most!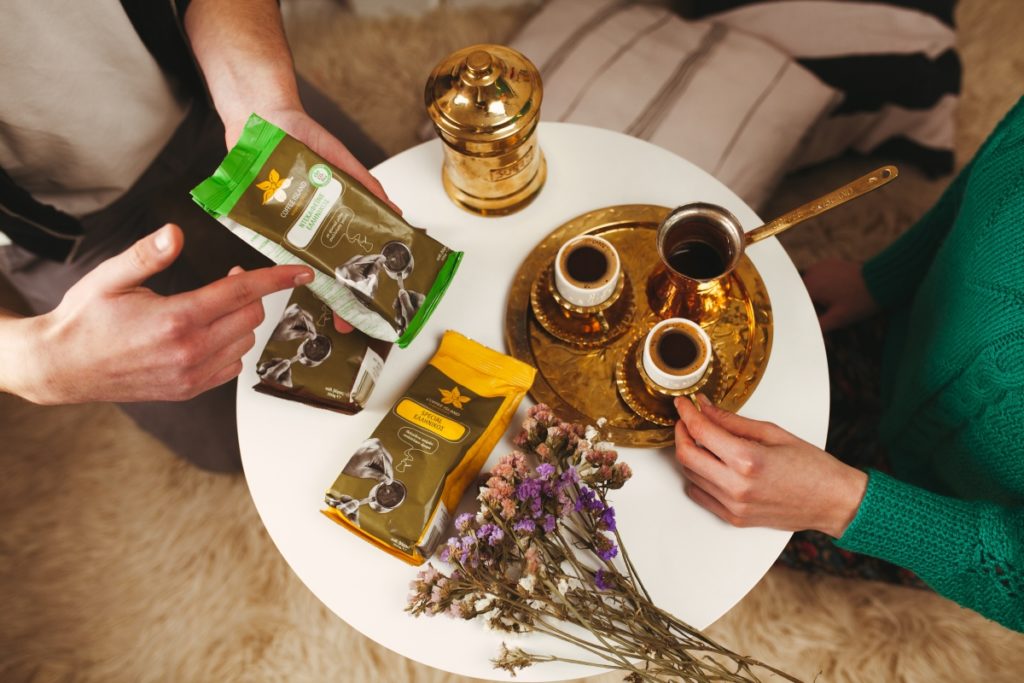 If you are a more traditional type, you will prefer our Traditional blend with balanced aromas and rich cream. If you are looking for something 'special', the Special blend is ideal for you, with complex aromas and rich, velvety cream.
Last but by no means least, those who look for Greek coffee with no caffeine, the most flavorful deCO2ffεε which is 99.9% decaffeinated using natural methods! A blend with nice cream and intense aromas for a delicious Greek coffee without caffeine, which is extracted naturally.
Did you find the blend that suits you?
If so, learn some more secrets and tips for the best Greek coffee, you will ever make:
Enjoy!
Share This