12th MicroFarm: Rwanda Bumbogo
31/01/2018

Reading Time:

2

minutes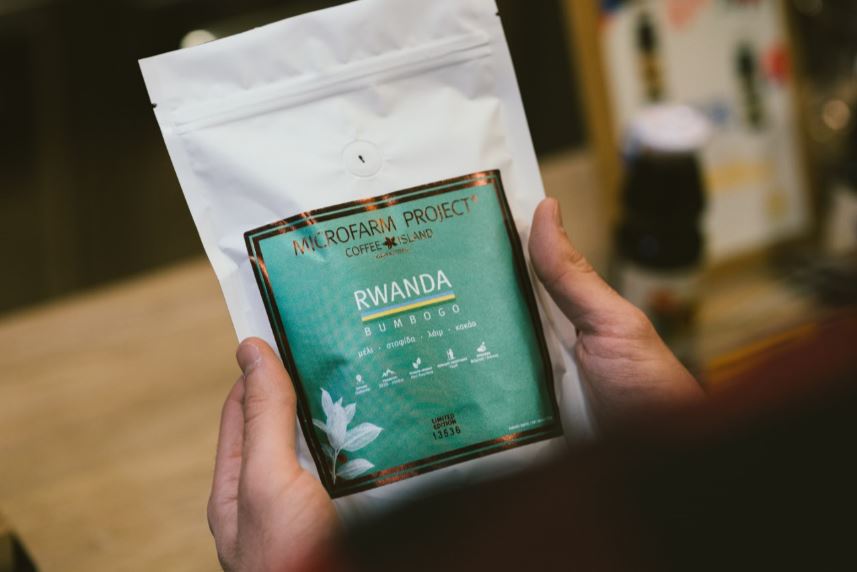 The name of the new specialty, limited edition, Microfarm coffee .. Rwanda Bumbogo! A name that is easy to remember.
What is Rwanda Bumbogo?
This is the 12th coffee of the Microfarm Project®, a single origin specialty coffee (Arabica 100%). Country of origin, Rwanda and processing station, Bumbogo. The Bumbogo Processing Station gave the name to our coffee and in combination with the artisan roasting of our company's R&D department, they presented us a delicious, non-repeatable taste profile.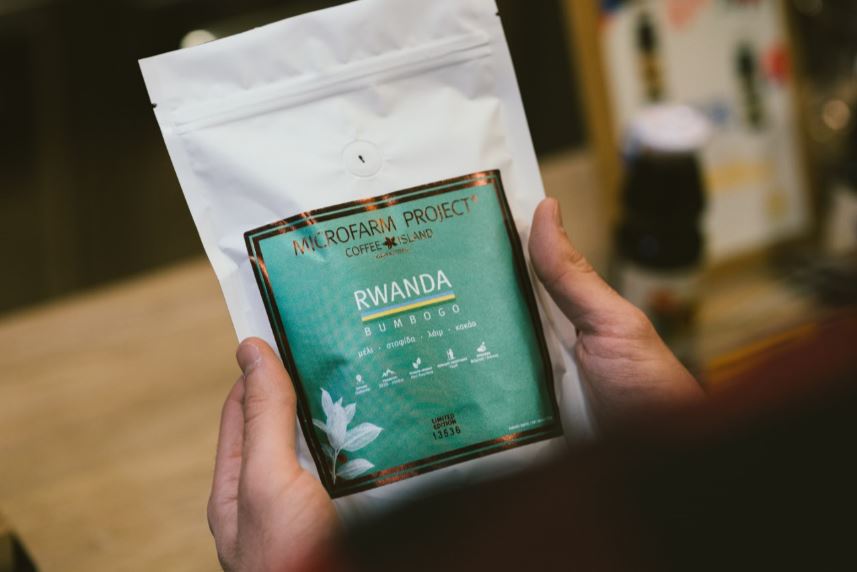 Tasty profile
Aromas of honey, raisins, lime and cocoa, high acidity and sharp aftertaste.
Will you buy the coffee beans or a Take Away?
The first time it is better to savour it at Coffee Island coffee shop as Coffee To Go. You can enjoy it as Cappuccino Latte or Iced Latte.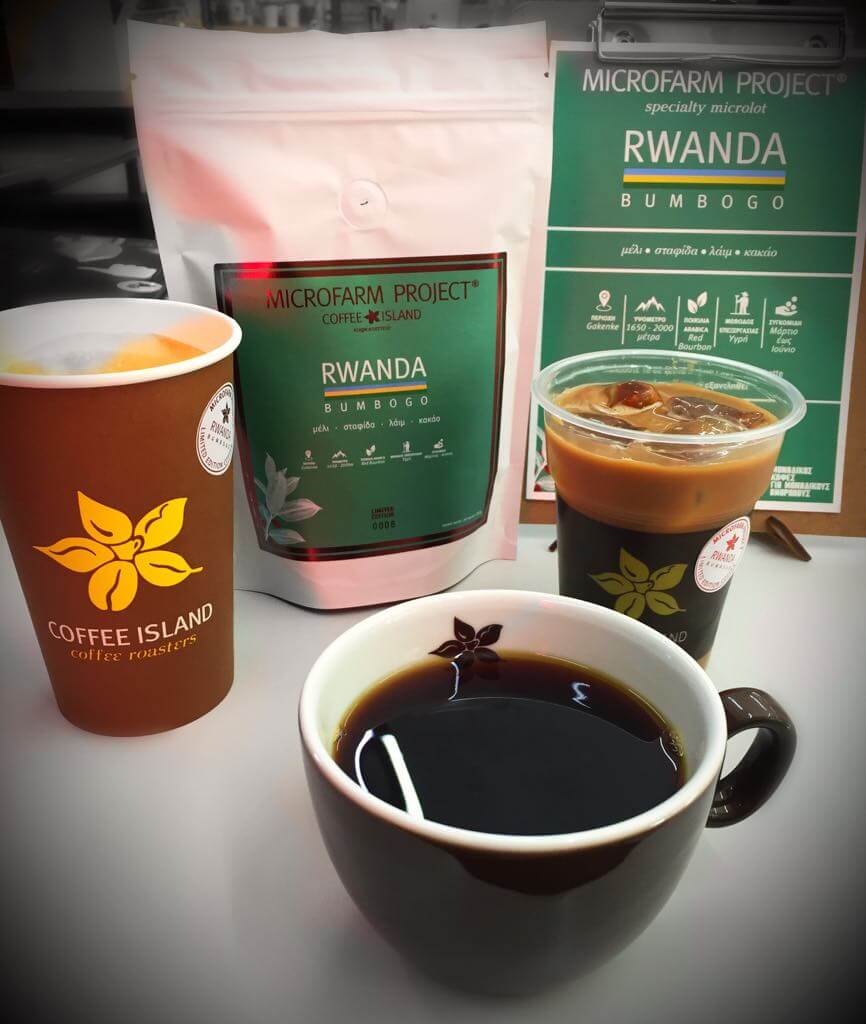 In both choices the aromas are highlighted. Especially the Iced Latte with Rwanda Bumbogo gives you a nice sweet drink.
Such a high-grade coffee should be savored with the V60 extraction method as a filtered coffee and this is 100% definite. The aromas of honey, raisins, lime and cocoa are easily perceived even if you are not a coffee specialist, but a coffee lover! The secret is the right extraction.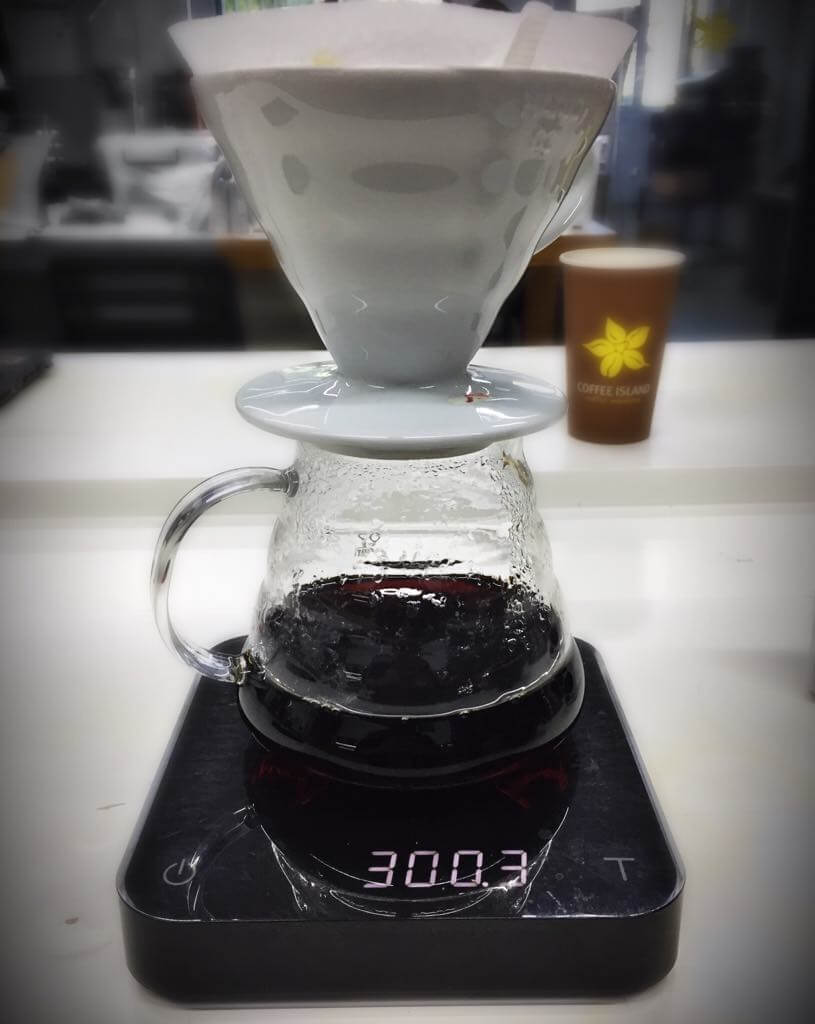 Because enjoyment should not be limited at Coffee Island coffee shops, you are given the opportunity to buy the white sachet for home. You can have your grains grinded in the store, unless you have a grinder at home.
So simply and easily, you can extract the Rwanda Bumbogo specialty coffee into an espresso coffee pot, Espresso machine, V60, Aeropress, French press, Electric machine.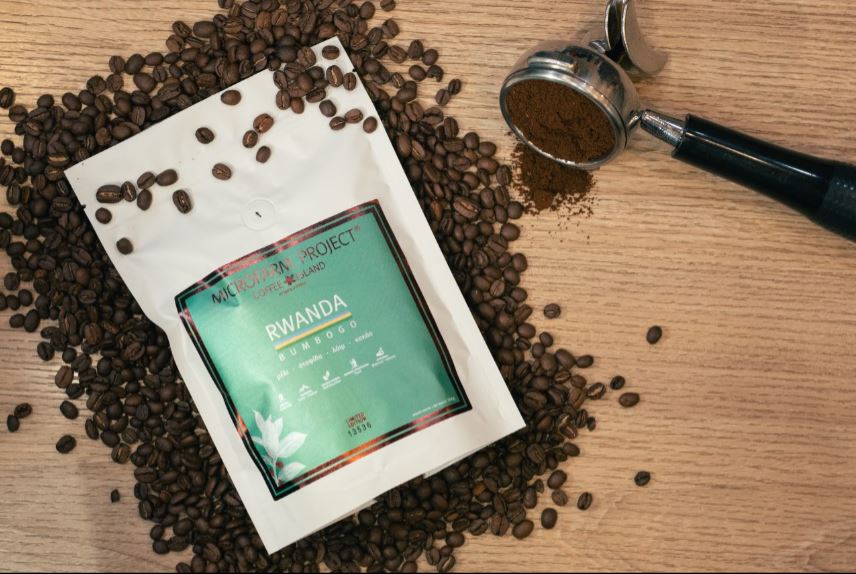 You can enjoy the new Rwanda Bumbogo coffee here: :
If you want to know about Microfarm Project®, click here.
If you want to find out about Direct Trade, click here.
Share This