We go into a CoffeeIsland store and ask the barista to suggest a frozen and refreshing drink different from Freddo. Always with caffeine and suitable for any time of day. Milkshakes and frozen chocolate are nice, iced tea and sorbeto as well, but we are COFFEE lovers ..!
And the answer this summer is one! Nitro Cold Brew Coffee .. The frozen coffee that has been loved abroad came from the first Greek coffee chain, Coffee Island. But what is Nitro Cold Brew? How does it taste?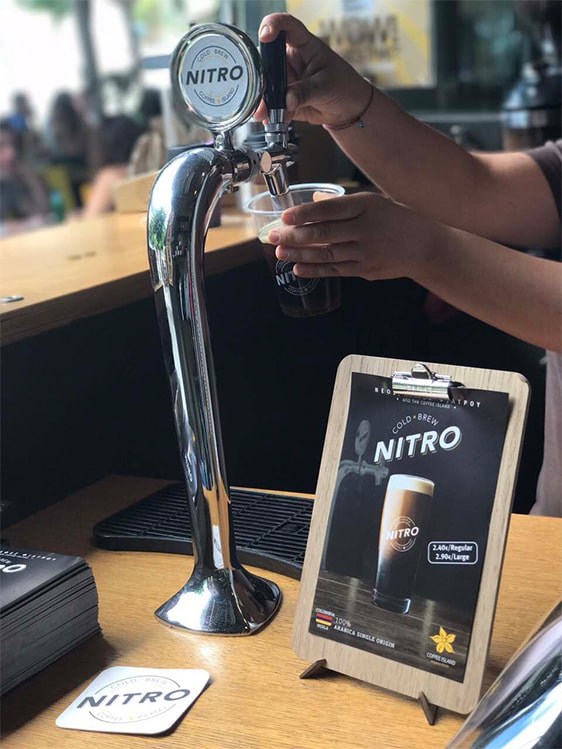 Nitro Cold Brew
The coffee is extracted with water at room temperature or chilled water for about 16 hours. After extraction, autoclaves are stored in which nitrogen is added under pressure. And the result is a #monadikoskafes! The nitrogen dissolves very slowly into the beverage giving a smooth and clean texture, with creamy sensation. It is sweet, while from the very first sip you can perceive the intense flavors of chocolate, caramel and fruit!
This is a very refreshing drink that will accompany us this summer. The barista will serve it to the special glass through the cannon that reminds us of the beer the barman serves in the hot summer evenings when we enjoy something cool with our company.
Nitro Cold Brew, a drink that will become a trend this year.
See here where you will find it
Share This